The holidays are especially challenging this year. Beloved annual events have been canceled, festive dinners need to be limited to the people in your pod, and COVID fatigue has reared its tiresome, ultra-stressful head. While it may be tempting to skip the holiday merriment this season, the truth is that most of us need it more than ever.
For the past ten years Cancer Be Glammed has created a Holiday Gift Guide to help family and friends select thoughtful, enjoyable presents to give to a woman coping with cancer. This year all of the gifts that we selected are available on Amazon and chosen for their ability to inspire memory-making, stay at home fun!
(If you make purchases through our links, CBG may receive a small commission from Amazon)
---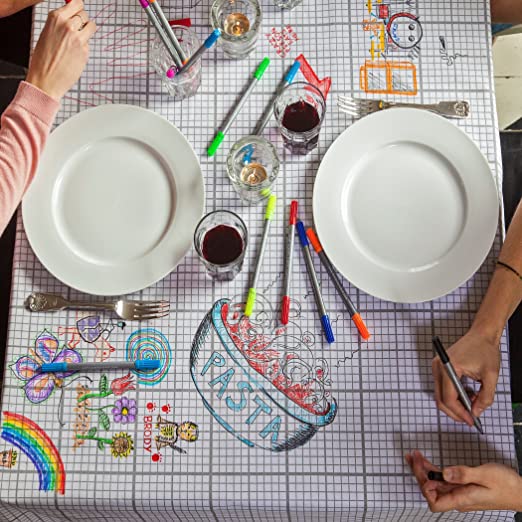 Forgo the fancy china and the elegant table linen and dine on this tablecloth personally colored and designed by your family. Available in a variety of sizes, the "doodle" tablecloth comes with a colorful set of washable markers that lets your family's inner artist shine again and again. Unique and fun–this may be the start of a new holiday tradition!
---
Toast your special someone with a celebratory alcohol-free mocktail (yes mocktail!) served in a festive cocktail glass. These elegant glasses with colorful bases come six to a set. Pair them with Caroline Hwang's book entitled, Mocktails which features 80 chic and tasty drinks based on fruits, herbs, fresh ingredients, spices and syrups. Cheers!
Shop Mocktail by Caroline Hwang »
---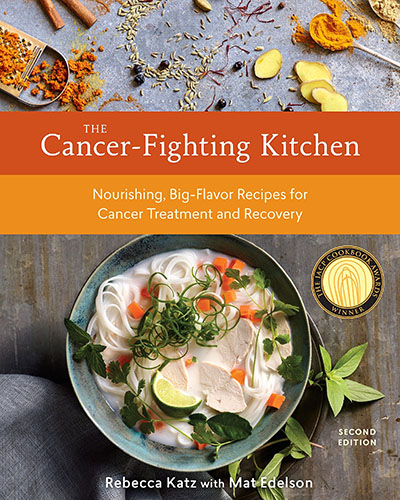 Chef Rebecca Katz is well known in the Health & Wellness community for her award-winning recipes and cook book, "The Cancer Fighting Kitchen." This second edition features as she says, "Nourishing, big-flavor recipes for cancer treatment and recovery." From veggie-packed soups to fennel roasted chicken and coconut rice pudding for dessert, surprise her by cooking and serving a fabulous meal. This is a gift everyone will enjoy long after the dishes are done!
---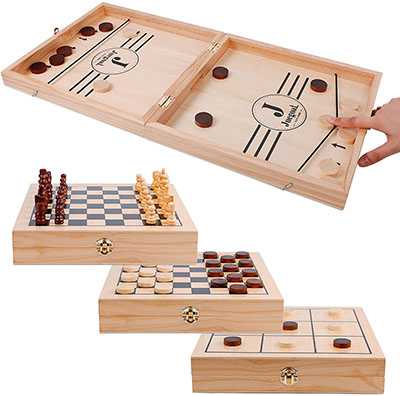 Put the phones on silent, pop the popcorn and herald in game night, old school style with classic board games. One of our favorites is this 4-in-1 wooden, foldable game set featuring a fast sling puck game, chess, checkers and Tic Tac Toe. Put your wits and skills to the test. Laughter included!
---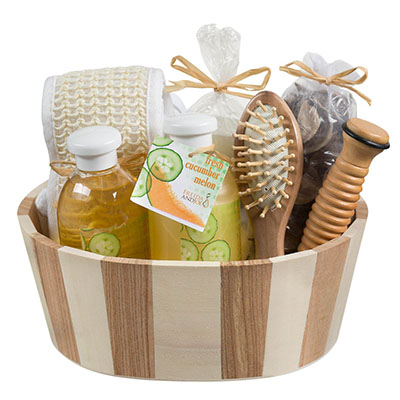 Cancer treatment is stressful and exhausting. Pamper your special someone (or each other) by creating a luxurious at-home spa experience. This massage and reflexology kit provides all-over relaxation, revitalization and aromatherapy. Full kit includes a massage comb, reflexology wood stick, shower gel, bubble bath, loofah, a scented candle and potpourri, all in a lovely wooden bowl. Ahhhh!
---
Happy Holidays from Cancer Be Glammed. May the new year bring health and brighter days ahead. As always, we wish you and your family, WELL.