Explaining hair loss to a young child can be a challenge.
It is often hard for children to understand that even though you look different on the outside, you are still the same mother they know and love on the inside. The book, Nowhere Hair, by cancer survivor Sue Glader can help get that conversation off to a great start.
Nowhere Hair tells the story of a young girl solving the mystery of her mother's missing hair. Humor, sensitivity, and great illustrations are the hallmark of this book. Ms. Glader describes the story like this; "It does the heavy lifting, without being heavy. It addresses a child's guilt, fear, sadness and anxiety with a light touch."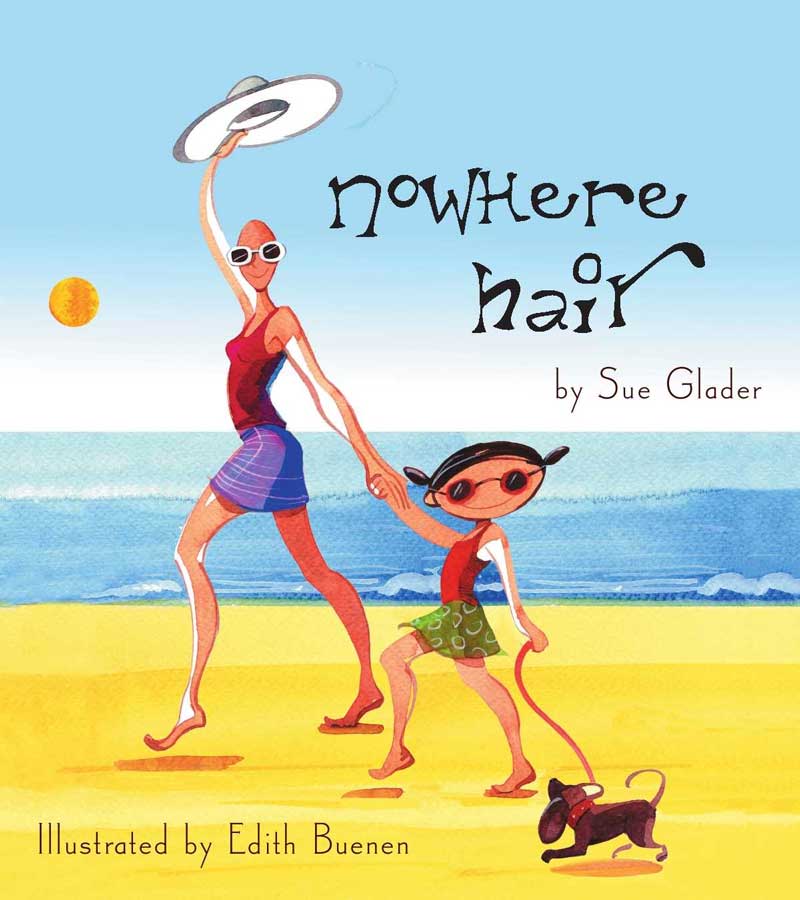 I appreciate Ms. Glader's sensitivity and approach. Very often during my own treatment, I found that my two daughters mirrored my reactions to the side effects of my surgery and chemotherapy. If I handled things well and in a positive way that included them, then they dealt with scary things like my mastectomy bra, hair loss, wig, steroid weight gain, and fatigue in a non-threatening way too. I found that I not only set the tone for my recovery but for my family's as well.
In talking about her book, Sue Glader puts it this way, "I got lemons, this is my margarita!" For more on her story, to purchase a book, or to donate one in someone's name, checkout her website at nowherehair.com. And to receive a dollar off the purchase price – type in GLAM in the coupon box at checkout. Thanks Sue!