StyleList calls not taking enough care of our skin, "one of the worst beauty mistakes a woman can make during the winter." Bitter cold days, indoor heat, and overly hot showers can damage and dry out skin. Damaged and dry, flaky, irritated skin is often already a problem for women undergoing radiation and chemotherapy. So how can you give your skin the TLC-tender loving care it needs and deserves?
We asked Britta Aragon, a cancer survivor and a natural beauty expert, to tell us how to bring back our skin's healthy glow!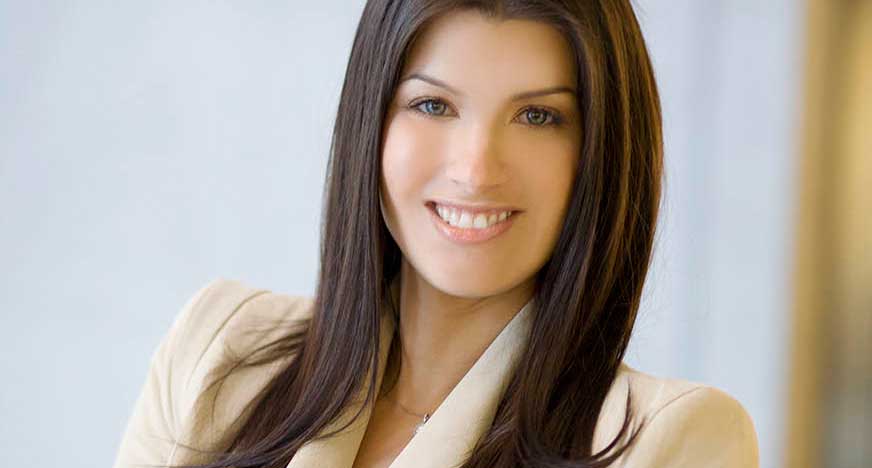 Chemo Skin, Radiated Skin, Winter Skin–4 Ways to Bring Back the Healthy Glow!
I was diagnosed with Hodgkin's disease when I was only 16 years old. It wreaked havoc on my appearance. I lost my hair, gained weight, and ended up with dry, flaky skin. These were not fun things to go through at any time, but especially not for a young, teenage girl!
A few years after I went into remission, my father was diagnosed with colon cancer. He also suffered from dry, red, and flaky skin, but even worse was a difficult acne rash all over his face and neck. My father felt so self-conscious he didn't even want to leave the house. Watching such a strong man so affected by that rash was extremely difficult, and made a lasting impression on me. I realized that these side effects are not about vanity, but about our confidence and our identity, and they can definitely slow the body's healing response if we don't deal with them.
As a makeup artist and skincare therapist, I wanted to help other people feel good about their appearance and about themselves during and after cancer. I know how important it is to look in the mirror and want to look as good as you feel. Sometimes, during treatments, we can get really down about our appearance. Fortunately, with a few tricks and tips, you can alter how you look, which can help change the way you feel, as well!
If you're struggling with dry, red, flaky, or irritated skin because of chemotherapy, radiation, medications, or even just the cold, winter weather, here are some tips to help. No matter what, always be kind to yourself, and treat yourself with gentle care!
1. Cleanse
Whenever the skin is compromised, the outer layer becomes fragile and broken, and can no longer hold onto moisture or protect from outside contaminants as well as it used to. That makes cleansing important, but you have to go about it in a different way.
Use lukewarm, not hot, water. Hot water strips the skin of its natural oils, leading to dryness and flaking.
Wash less often. Unless you have oily skin, try washing your face only once a day, at night. In the morning, simply rinse with lukewarm water, or use an oil-based gentle cleanser.
Use your hands. Washcloths, sponges, and other cleansing tools can be too harsh for compromised skin. Rub your cleanser into your hands, then work over your face in gentle circles.
Dry carefully. Choose soft, cotton towels and pat–don't rub–dry.
2. Moisturize
Damaged skin can't hold onto moisture very well, which means you need to moisturize more often, like three to four times a day. Get used to carrying moisturizer with you in your purse, in the car, at your office desk, and by your bed.
Your choice of moisturizers, however, becomes even more important. The standard over-the-counter brand full of chemicals will not do. Here are some more nourishing options to try.
Oatmeal: Add oatmeal to your bath and soak–it's natural anti-inflammatory and soothing properties will help calm and soothe your skin.
Vitamin E: Try straight vitamin E on particularly dry areas. It can help moisturize and heal.
Nourishing products: Choose moisturizers that are full of natural, nourishing ingredients like shea butter, aloe vera, plant extracts. Look for fragrance-free. Stay away from petroleum products like mineral oil, as they are more drying in the long run. Try CV Skinlabs Calming Moisture for Face, Neck, and Scalp, which has the unique Tri-Rescue Skin Complex that promotes wound healing and repair.
Natural oils: Other natural oils like calendula, almond, yarrow, jojoba, coconut, rosemary, olive, and sesame can all help naturally moisturize, while also soothing itchiness and protecting the skin with natural antioxidants. Try CV Skinlabs Body Repair Lotion, which has powerful sea buckthorn oil, but no potentially harmful chemicals or petroleum products. Perfect for cuticles, lips, cracked skin, and any area that needs some TLC.
3. Protect
Compromised skin is very susceptible to UV rays, wind, chemicals, and other environmental elements. Protection is the name of the game, particularly if you're going through chemotherapy or radiation, or suffering from the cold, dry weather in the winter months.
Avoid the sun: UV rays can burn damaged skin very quickly, and even lead to lasting scars. Particularly if you're going through cancer treatments, you must avoid the sun at all costs. Wear protective clothing–hats, long sleeves, pants; stay indoors at peak hours (10:00 to 3:00); and wear sunscreen always, even when it's cloudy or when you're indoors. Zinc oxide is the safest bet.
Wear gloves: Find some that you like and wear them most all the time. You may also want to wear socks at night if your feet are dry–slather on the moisturizing balm and then wear the socks to bed.
4. Avoid Chemicals
If you have compromised skin of any sort, you're more at risk from exposure to toxic chemicals, not only because they can further irritate and damage your skin, but because they can more easily penetrate skin's malfunctioning outer layer and get inside your body.
Chemicals can also make your compromised skin susceptible to more damage over time. A study published in the British Medical Journal (2010), for example, showed that aqueous cream BP–one of the most widely prescribed emollients for the treatment of eczema–actually reduced the thickness of healthy skin over a period of 4 weeks by more than 10 percent, and increased water loss by 20 percent. The researchers stated that the most likely cause was the sodium lauryl sulfate (SLS) in the cream.
Wear gloves: Particularly if you're housecleaning, gardening, or anytime you're working with potentially toxic chemicals. Better yet, buy cleaning and gardening products with fewer chemicals.
Use safe products: Shop for your skin-care products from reputable manufacturers that use safe ingredients in their products.
Look for triggers: If you're using harsh laundry detergents, shampoos, body washes, save gels, household cleansers, and even air fresheners, these can trigger flare-ups of your skin condition. Get used to shopping for gentle, non-toxic options.
Consider a shower filter: Those with compromised skin may be sensitive to chemicals like chlorine, which some cities use to purify water. A shower filter will remove these chemicals.
Britta Aragon, safe cosmetics expert, author and entrepreneur, discovered her passion for safe self-care while caring for her father during his eight-year battle with cancer. A survivor herself of Hodgkin's disease, she founded Cinco Vidas in 2008, and dedicated her work to her father's legacy.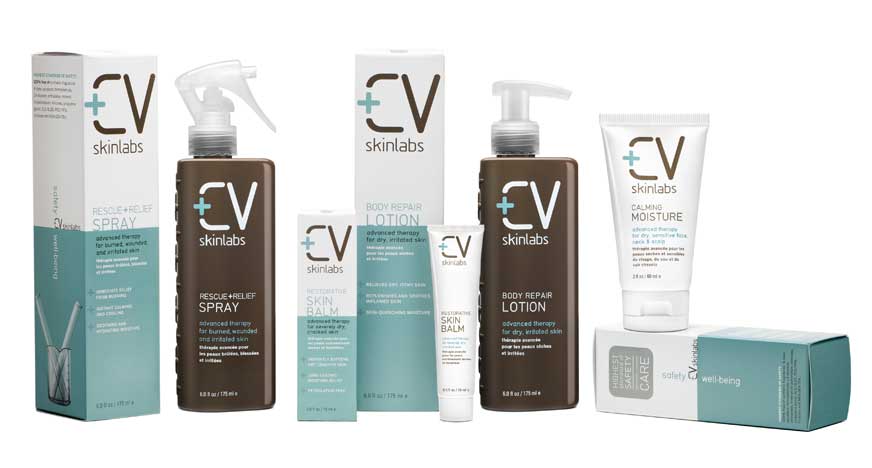 Her work has been featured in Telemundo, Crazy Sexy Cancer, People en Espanol, Real Simple, Organic Spa Magazine, and many other media outlets.